The Velvet Copper Hair Trend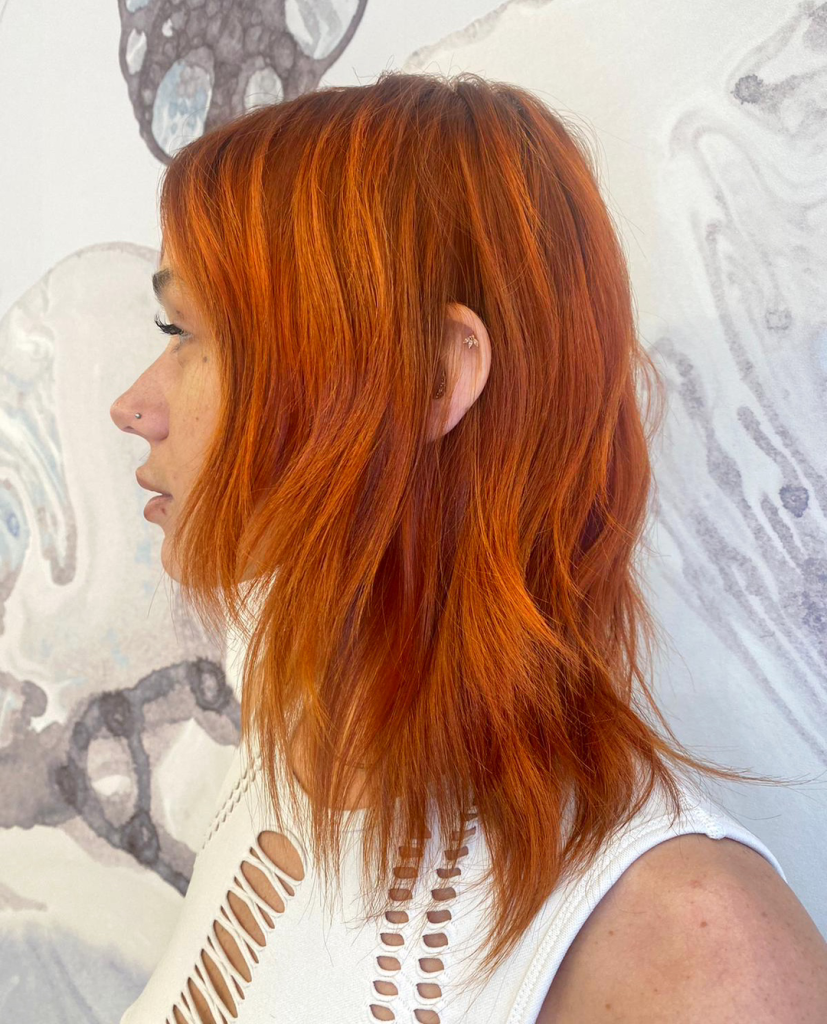 The temptation to embrace a new hair colour often comes when a new season starts. The best thing about copper hair colour is that it will work in warmer or cooler months and the tone can be dialed up or dialed down to work with the different seasons.
As we are slowly moving in to autumn winter we are seeing the new hair colour trend "Velvet Copper" emerging.
This is a much brighter effect from the "Cowboy Copper" trend and is full of bright orange red hues for a playful but expensive looking colour result. An exciting upgrade from the Pale Copper Hair Trend.
We love the Velvet Copper hair trend on a mixture of complexions from slightly warmer through to cooler as the hue can be altered to suit both. The hair colour trend can also be tailor made to suit any hair texture and length.
We love to create this hair trend with a semi permanent colour as it will give a pop effect, shine and it fades naturally out of the hair.
To prolong the life of the copper hair colour we recommend to use Wella System Professionals colour save range. for cleansing and hydrating the hair.