Dishevelled Chic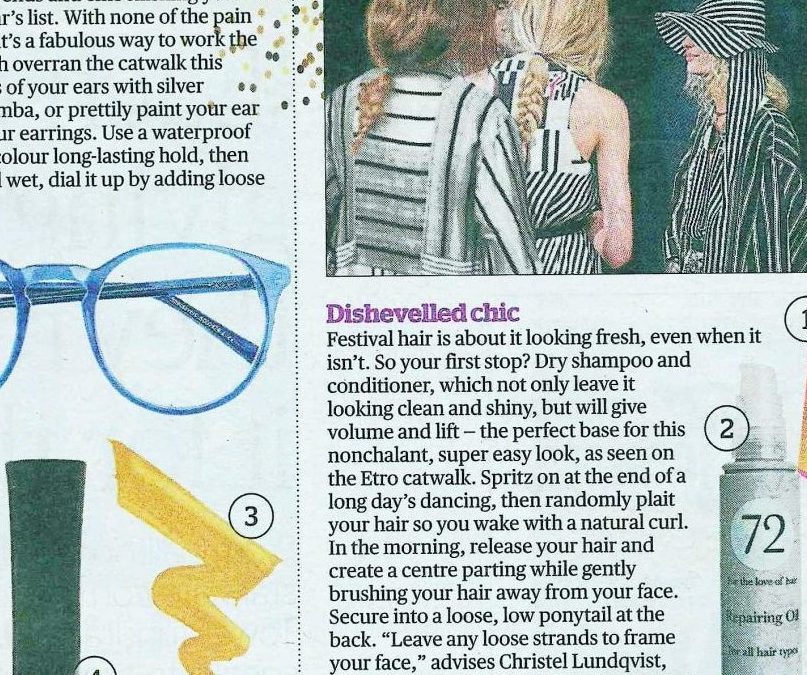 We love an undone hair look wether it's a pony tail, braids, wavy hair or simply straight hair. It's all about keeping the hair looking simple and fresh even though it might not be.
We talked to Evening Standard on how to create the Dishevelled Chic look as seen on the runway this season…
How to achieve the Dishevelled Chic hair look:
A key step when creating this look is to prime the hair with dry shampoo as it gives the hair natural texture and makes the hair very mouldable.
We love Catwalk by TIGI dry shampoo as its very light on the hair and this product is very popular behind the scenes for Fashion week around the world.
Once the hair is primed you would simply create a very low pony tail and braid the hair securing it with a clear elastic band. Once in place we recommend to spray the braid with more dry shampoo and gently comb any loose strands around the face. Finish off with a very light hair spray.