Bubble Braids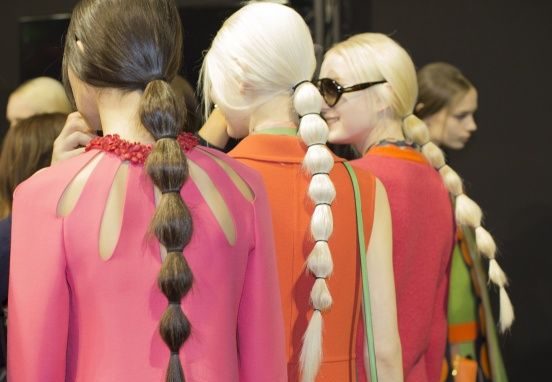 The festive season is here and we are busy creating different hair looks for all of our clients.
One of our favourite hair styles for this season is the Bubble Braid look which we first saw on the runway for Valentino. This look is so chic and goes with so many different outfits.
We would start by prepping the hair with a blowdrying lotion to get the hair sleek with a natural volume while blowdrying the hair. The next step would be to create the style and there are a few options here:
This look can either be really sleek at the front with a side or centre parting or a soft texture can be created around the hair line for a slightly more romantic flyaway texture.
The bubbles would then be created through the length of the hair and don't worry if you don't have the hair length required as we can help with hair wefts.
We say give your braid a little twist and have a go at this look…