Crochet Blonde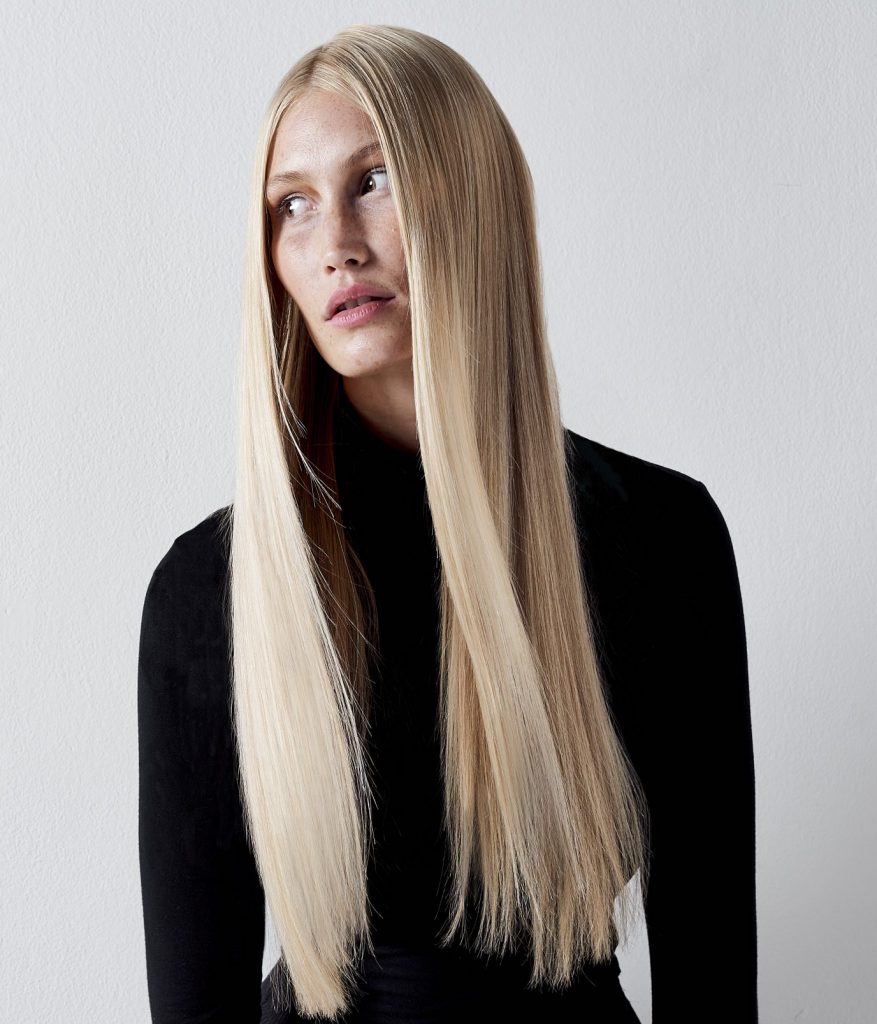 Crochet blonde is set to be autumn's hottest hair colour trend as featured in GLAMOUR UK.
This hair colour trend is inspired by the knit trend for AW'22 and has that "touch me" texture due to the hair colour palette being infused with tones such as cream, beige and Ivory.
"Knitwear has lots of texture due to how it's shaped and crafted but when you look closely at the wool you will see that different high and low hues make up a single colour – crochet blonde is based on the same principle," says Christel Barron-Hough, founder and creative director of STIL, who has coined the term. "Interlocking beige, cream and gold hues are layered in a pattern to create a knit-like texture, creating dimensional colour that is inviting to the touch. It takes inspiration from the latest knitwear fashion as seen on the runway at Chanel, Louis Vuitton and Yohji Yamamoto amongst others."
Not to be confused with balayage this blonde trend relies on traditional highlighting techniques. "While techniques like balayage are designed to create obvious contrast, especially between the roots and lengths of the hair, crochet blonde is designed to do the opposite," she continues. "As a technique it reconnects with traditional foiling techniques rather than freehand, creating harmony between tones and textures."
We at STIL love this hair colour trend for this season and it works great on bob length through to long hair.