Blonde Trends This Summer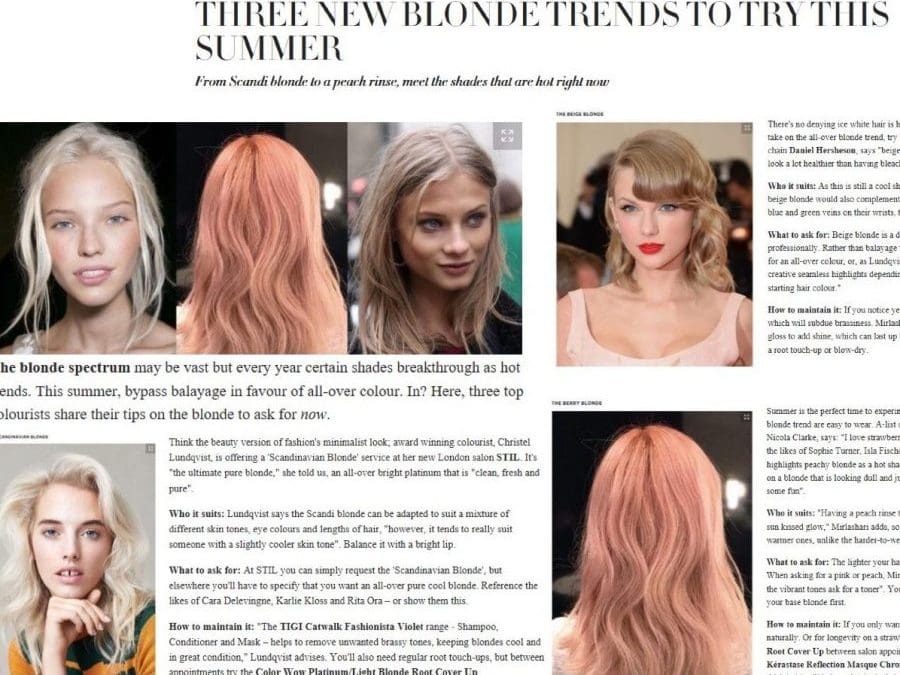 We talked to Harpers Bazaar on summer hair colour trends.
The Scandi blonde hair colour has been in fashion for the past year and it's one of our most popular services at STIL.
This can be done on most lengths of hair and we suggest to invest in a tailor-made conditioner with tone to care for the hair colour at home in-between the salon visits.
The conditioner will tone the hair as well as moisturise and re hydrate the hair.
Some of our other favourite summer hair colour looks are strawberry blonde and golden beige, these colour looks can be done on most lengths and we would tailor make the tone to suit a clients complexion and eye colour.
The strawberry blonde could either be more pink in hue which are great for cooler complexions and for warmer complexion it would be slightly more peachier in hue.
The beige colour trend can also be tailor made to suit warmer or cooler complexions and this look is really chic in style. We love this trend combined with baby lights to give it a extra shimmer and brightness.