Beach Hair For The Summer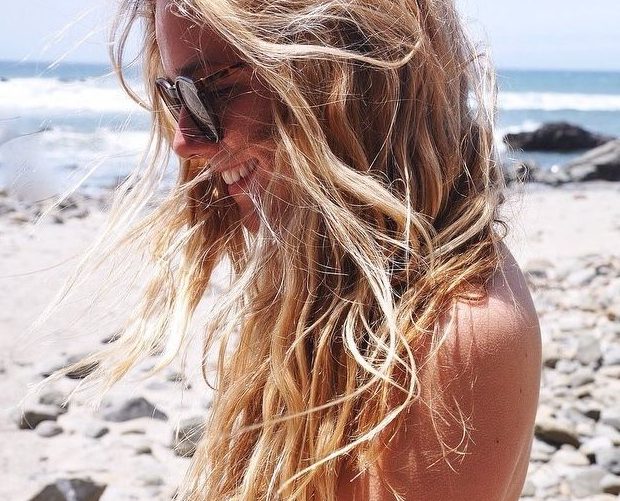 We love a beach babe hair colour and style during the summer and there are so many different ways to create the perfect beach blonde look.
Here's some of our top tips on what to ask for when creating the perfect beach blonde hair colour:
Golden Sun kissed Blonde – This type of look can be created by simply using a gloss colour to naturally lighten the hair all over or in areas, this colour will look very soft and is super gentle on the hair.
LA Blonde –This look is bright and super fun and often has a softer darker root with lots of brightness through the ends. This look can be create with a various a different lightening products but the ends result is bright and cool in tone.
Beach Baby Strands – When you are by the sea in in the sun your hair often lightens naturally and if you wear your hair up a lot the sun will give you natural highlights. So this look will give you baby beach strands highlights with a natural root. This looks is done completely by freehand colouring and the tone can be super bright or more beige in hue for a softer effect.
Natural Beach Hair – This is a styling look which we absolutely love for the summer. Gentle beach waves can be created by simply using a leave in conditioner combined with sea salt spray and through the length and ends of the hair.
How To Do It Yourself – Form the hair by wrapping it gently around your fingers like a tong to create movement and add very low heat by using a hairdryer. Shape and dry the hair gently until you get soft waves, brush the hair with your finger once the hair is dry to get separation.