Lux Lights Hair Colour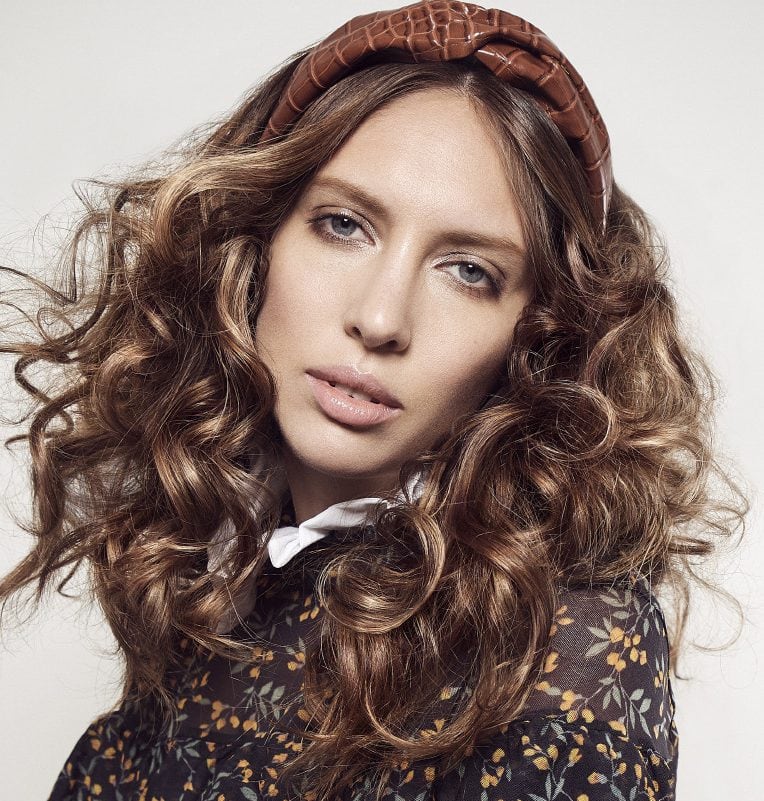 Lux Lights is the ultimate low-commitment colour due to its minimal regrowth effect.
This hair colour technique suits all types of hair textures from straight, wavy and super curly, we suggest to opt for a minimum of 3 different lightening shades and tones to create a well-blended result.
Lux lights is created by a freehand "twinning technique" evenly mirroring all blonde hues throughout the hair.
This hair colour look creates a radiant, luxurious and seamless effect and is perfect for clients that likes hair colour to look natural.
Golden Blonde Hair
Baby lights is a very popular service that we use to create natural blonde hair colours and we often use 2-3 tones in the hair to make it look natural.
Blonde hair colour often looks super natural if it has some natural golden tones mixed with bright creamy hues as it creates dimension to the hair colour.
Golden blonde hair looks best on a slightly warmer complexion as it is designed to add a natural glow to the skin. A key tip would be to keep the gold hue bright so it doesn't look brassy.
Cooler complexions can also wear a softer blonde as the gold tone can be switched to a beige hue, to add softness around the face.
Baby lights is a fantastic technique to use when creating softer blonde hair colours and one of our favourites to use for spring summer.
Pale Copper Hair Colour
Changing your hair colour is often a big decision and copper is not only a stunning hair colour it's a great hair colour to change to for spring/summer. During this season we often have a little more natural glow to our skin due to the sun.
This hair colour would best suit pale complexions and slightly warmer skin tones.
Copper hair does require a little more upkeep than most colours as the tone softens every time you wash the hair, but it can be easily refreshed with colour shampoos and conditioners.
Our favourite home product to use in between hair colour appointments is TIGI Copyright colour conditioner with added yellow and orange pigments to refresh the copper tone in the hair.
70'S Hair Wave
We love 70's hair from soft waves to the cool 70's shag haircut.
For clients that would like a medium length haircut the 70's soft wave hair look is a great style to try for spring summer as you don't need to layer the hair too much.
The 70's wave haircut can either have a curtain fringe for a more dramatic look or a longer wave around the forehead to create a fringe look.
They key to this haircut is softness so we recommend to either gently tong the hair to create waves or to simply set the hair as pin curls and brush out afterwards.
This haircut and style looks great on medium length hair but can also work on hair that is slightly longer like chest length.
Sunlight Blonde
Moving in to spring summer we are seeing blondes taking on a "sunlight" effect showing lots of different soft hues.
The sunlight effect can be achieved on really light blondes adding a delicate gold hue to create a creamy result. This looks great on highlights, all over blondes and balayage effects.
This technique is also great to use for when going to a darker blonde as the colour will look super natural. A minimum of 3 different colours such as dark blonde, medium blonde and light blonde hues are layered to create a natural rich sunlight light effect on the hair.
We love the colour on Steffi Soede for Harper's Bazaar Russia, such great inspiration for the sunlight blonde trend.
Espresso Brown
Choosing the right brunette hair colour can sometimes be tricky as there are so many hues to choose from.
For this winter we love deep Espresso Brown hair colour as it is rich, cool and glossy, perfect for anyone that wants a little more strength and drama from their hair colour.
Typically this hue is slightly on the cooler side and would suit anyone with a cooler complexion. Deep Espresso brown could also look great on a pale cool complexion as the hair colour will add strength around the face.
We love Espresso brown colour on longhair, bobs and layered haircuts and we would suggest to use a demi- permanent colour to create a natural finish on the hair, so it doesn't look too heavy and artificial.
Pastel Hair Colours
We love pretty pastel shades on blonde hair as they are so easy to add if you are feeling a little bored with your blonde hair colour or if you simply just fancy a change.
Pastel shades don't last for too long as they sit on the outside layer of the hair and gently fades every time you wash your hair. This also means that you can easily change between shades such as silver, lavender, baby blue, pink, rose, mint, peach and the selection of hues are endless.
Marbling is a popular pastel blonde technique for autumn winter and it's designed to create a soft bleeding effect between pastel shades, like powder pink and mint hues as used for our collection.
Pastel tones can also be added in to conditioners to maintain the hair colour at home in between salon visits. We love Copyright Colour Care range by TIGI as it's sulphate free and gentle on the hair as well as helping pastel shades last for much longer during each wash.
Scandi Blonde
The "Scandi Blonde" is our signature blonde hair colour look and it was developed over 4 years ago and has now become a classic blonde look at STIL.
For us the Scandi Blonde colour is perfectly balanced in tone making it super bright and on the cooler side of blondes but not heavy in ash or gold, just perfectly in the middle.
We have a few different bespoke colouring techniques that we use to achieve this hair colour and it can be tailor made to suit short or long hair. It's important to remember that if you are going from very dark hair to Scandi Blonde you might have to do it in stages as the health of the hair is most important.
Blonde hair will only look super good if the hair is healthy and strong if it's damaged it can often look brittle and lack shine and lustre.
Our favourite hair care range for Scandi Blonde clients is the moisture range from TIGI Copyright as it will hydrate and strengthen blond hair making it look brighter and super shiny.
We love this look for autumn winter as it's lovely to add brightness around the complexion after the summer as often we need a little lift around the face once the natural sun glow disappears.
Natural Blonde Hair
We love when seasons changing as it's a time when you can play with different tones, depths and colour looks to make big or small changes hair colour changes.
For autumn winter we are absolutely loving the fashion trend "So Bourgeois" which takes it's inspiration from the 70's with Parisian influences.
For us this trend has an effortless and natural look to blonde and brunette hair colour, with tones such as basic beige, vanilla, almond, creme blonde, deep oak, bronzed gold and warm dark blonde hues.
For the "none blonde" look we are working with 3-4 different blonde hues to layer tones seamlessly to create a natural root with a blend of warmer and beige blonde hues through the ends. This look is the opposite to the Scandinavian blonde look as it's designed to be soft, natural looking with a hint of natural warmth to it.
The warmer hues would suit someone with a warmer skin tone but this technique and colour look can be tweaked to suit someone who needs slightly cooler hues around their complexion as well.
Our muse ladies for this particular hair look and style are Anna Ewers and Francoise Hardy.
Beach Queen
Beach blonde hair is one of our favourite blonde hair colours during the summer months as it looks so bright and super natural.
Adding a touch of brightness to highlights , balayage or all over blonde colours are a great way to make blonde hair colour look natural and pure in tone. The beach hair look is all about making the hair look effortless and we recommend to remove any residue of brassiness or heavy ash tones through the lengths of the hair.
The two most popular colour services at STIL for the ultimate beach blonde hair colour are: LA Blonde and Prism Lights.
LA Blonde is perfect for someone that wants really bright ends and a slightly darker natural looking root, exactly what the sun would do to hair naturally if it lightens in the sun after a long holiday. The result is super bright blonde hair through the length and ends with a slightly darker root.
Prism Lights as a technique is perfect for someone that wants almost child like hair colour whereby it's been gently lighten by the sun through the ends with a seamless blend of natural colour on the roots. The result is super natural sun kissed hair.
Chic Bob Hairstyle
Taking the plunge and going shorter is a big decision for most people as it gives you a totally different look if you are used to having longer hair.
We love a bob hairstyle as it can be so versatile depending on length, movement, texture and hair colour.
If you want your bob hairstyle to be bright and light with lots of texture a lighter hair colour like highlights or an all over blonde colour is a great option. For a slightly more classic look a darker palette is perfect as it adds strength and drama to a bob hairstyle.
The French bob is one of our favourite hairstyles for this summer as it is so chic and stylish. This hairstyle is a bit more dramatic than a general bob or lob as it's meant to be short and for the length to sit just under the ears.
Prism Lights – The New Blonde Technique
PRISM LIGHTS method is an effortless alternative to the recent popular chunky Balayage, contouring and overly textured highlights which can be harder to wear.
This new technique creates a subtle lux, halo of light around the face and brightens the lengths of the hair. At STIL we often use this technique to create very soft and natural effects but it can also be used more creatively to show off lots of brightness .
PRISM lights are individually 'free hand' painted in fine strands of lighter colour through the root to the mid area of the hair. Then the end of the hair is 'free hand' painted with a layering effect using 2 tones of subtle lighter shades creating a polished yet natural appearance to the hair. The hair returns to its former vibrancy and gloss which we can often lose after repeated colouring.
End result? Brighter, cleaner shades which are cleverly relevant and upgrade winter light. British light is very 'blue' so getting the shades just right is even more important says Christel. Her clever PRISM Method allows light to open up and stream through the hair bouncing six times creating a halo of light around the face. What's not to love.